KATHERINE MUMFORD KIRKPATRICK: Preserving the Environment Now and into the Future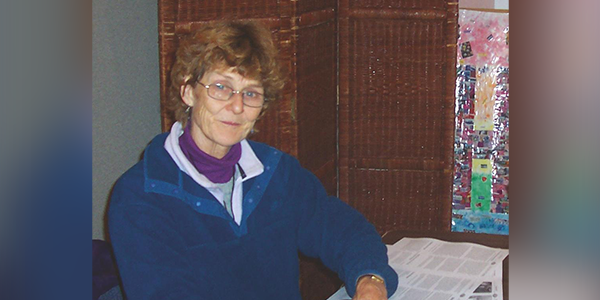 What can one person do about the environment?
If that one person is Katherine Kirkpatrick, the Maine benefactor whose legacy established UNCF's Katherine Mumford Kirkpatrick Graduate Scholarship for Women in Environmental Sciences, the answer is quite a bit right now and stretching into the future.
Kirkpatrick lived in Maine, where she taught school, rebuilt urban neighborhoods, ran a lifeline program for seniors and completed a vast array of construction and craft projects. She tried to have as small an environmental footprint as possible, raising organic vegetables, foraging for berries and other edible plants, and canning what she couldn't eat immediately. But she was also an environmental activist; she followed the local and national debates about environmental policy closely and understood the importance of citizen action. She understood that preserving the environment required not only individual action, but scientific expertise, often at a level that necessitated not only a college education, but graduate study as well.
To put her ideals into action, Kirkpatrick included UNCF in her estate plans. The organization then established the Katherine Mumford Kirkpatrick Graduate Scholarship for Women in Environmental Sciences, a needs-based scholarship for female students who are pursuing graduate studies in environmental sciences or conservation biology. Thanks to Kirkpatrick's bequest, graduate study in environmental sciences and conservation biology will continue, and the work that meant so much to her will be carried on by generations to come